< Back to titles

> Cover Page, Authors, Institutions

> Purpose/Objective

> Materials/Methods

> Results

> Conclusions

> View additional images/videos



About the Presenter:
Brief CV of Dr. Radhika Natarajan

Dr. Radhika Natarajan is a Senior Consultant of Cornea Department, Sankara Nethralaya, Medical Research Foundation, Chennai, India. She has published 6 papers in Peer Reviewed Journals. She delivered more than 20 lectures in National and International Conferences. Her special areas of interest are Corneal Infection and Pediatric Keratoplasty.


Authors:
Natarajan, Radhika; Guruswamy, Sitalakshmi




Institutions:
Medical Research Foundation

Click on images to enlarge (a new pop-up window will open)

COMPUTER VISION SYNDROME AND LASER IN SITU KERATOMILEUSIS: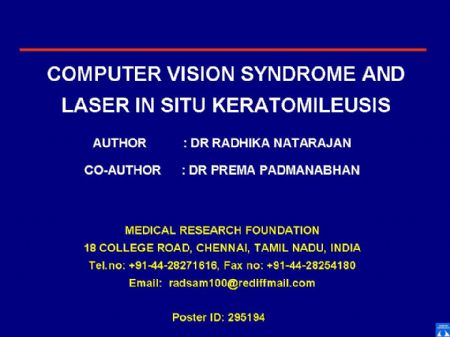 COMPUTER VISION SYNDROME AND LASER IN SITU KERATOMILEUSIS: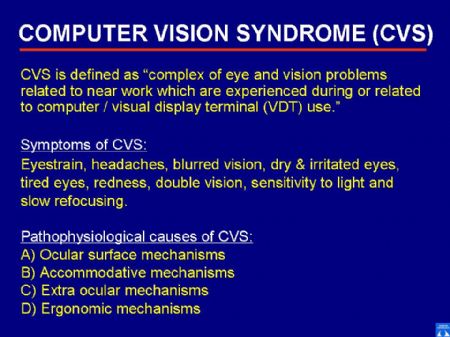 COMPUTER VISION SYNDROME AND LASER IN SITU KERATOMILEUSIS: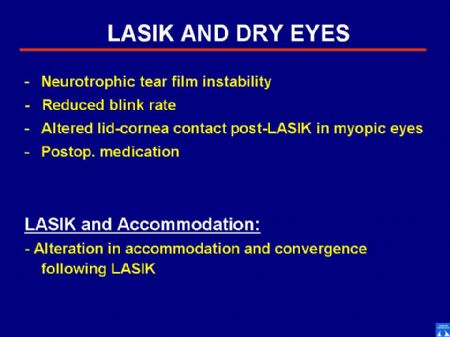 COMPUTER VISION SYNDROME AND LASER IN SITU KERATOMILEUSIS: